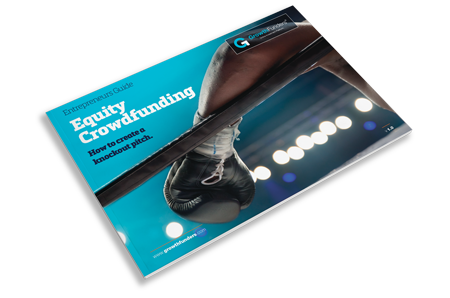 Entrepreneurs
Stack the odds in your favour.
When raising capital online, a great pitch is vital to increasing your chances of receiving investment. But what do you need to do to create a knockout pitch? What sets you apart from all the other businesses trying to raise capital?
This ebook will explain:
How to take your idea to a knockout pitch
How to use social media for your crowdfunding campaign
The lean startup method
How to create a revenue model
Why you need a good set of financials
Why your investor presentation is vital
What to cover in your business plan

How to set a valuation
Let us help you get investment ready. Just fill in the form on the right and download your eBook for free.