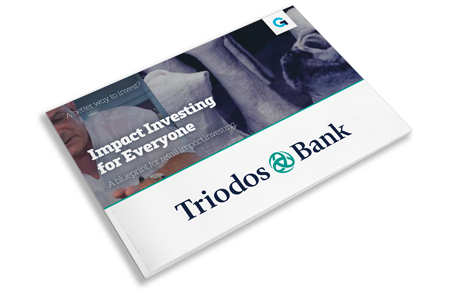 Investors
Download this free report from Triodos Bank, a world leader in sustainable banking. In it, they outline their thoughts on the key features of the exciting impact investment market.
In this report you'll find out more about:
the benefits of investing for impact,
the barriers faced by retail and new impact investors,
investor demand for impact opportunities,
current market supply of suitable deals.
If you're serious about investing for better risk-adjusted returns, this is one report you'll need to read.