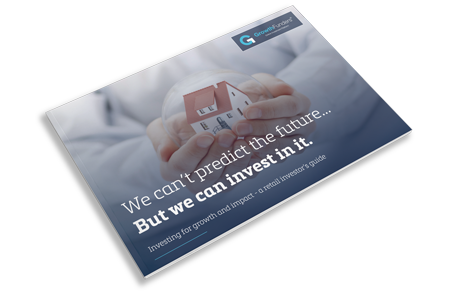 Investors
Investing for Growth & Impact: A Retail Investor's Guide
Everyone has different reasons for putting money into projects or businesses. Some people invest for financial returns, whilst others donate to make a positive change in society, the environment, or the world as a whole.
But did you know that you can do both and invest for growth and impact at the same time?
What you'll learn in this eBook:
This interactive ebook introduces you to the world of impact investing. It explains how impact investing differs from philanthropy, the key benefits and how investing for growth and impact is now possible with GrowthFunders.
Who is this eBook for?
New investors who want to make a difference as well as a financial return and understand the associated risks.

Experienced investors who want to diversify their investment portfolios by adding
finance-first impact opportunities.