An Investor's Guide To:
Mitigating Inheritance Tax through intelligent investing
If you're someone who is thinking about how to ensure your estate is passed to your beneficiaries, you'll already be aware that Inheritance Tax (IHT) has a terrible reputation.
From an emotional perspective, it is an unwelcome tax that is imposed at a very sensitive time; following the loss of a loved one. From an analytical perspective, critics argue that individual wealth will already have been taxed at the time that it was earned, either through income tax or capital gains tax, and that taxing it a second time is unfair.
In this guide we provide an insight into how you can mitigate your IHT liability, giving a comprehensive understanding of how you can ensure your assets are enjoyed by the people closest to you.
This guide gives you an overview of:
Who pays Inheritance Tax? – explores your likelihood of paying Inheritance Tax, looking at trends in the proportion of estates that are liable and the average liability faced

Understanding your Inheritance Tax (IHT) liability – provides detailed information that will help you to understand what your IHT liability could be

Mitigating Inheritance Tax – introduces some of the most effective means by which to reduce your IHT liability
To receive the guide, simply fill out the form and get instant access to all our information and insights on mitigating Inheritance Tax.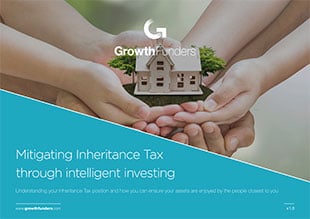 Download your free guide today: